Alec Burks, amirite?
Okay, so My_Lo covered His Royal Swagjesty in yesterday's (tardy) Downbeat. If you missed that, go read it first.
Back? Cool.
I'm probably not going too far out on a limb to surmise that most SLC Dunk commenters would prefer to see Government Name in the starting lineup permanently. He's filled Gordon Hayward's role there for the last two games, but when G-Time returns, Burks will likely return to the bench.
Aaron Falk, the most recent regeneration of @tribjazz, has an enlightening piece on that very topic:
On Tuesday morning, the Jazz coach acknowledged that a performance such as Burks' makes a coach reevaluate a players' role and his minutes. But even if Burks returns to the bench when Hayward returns from injury, the third-year guard won't be bothered.

"It's not frustrating," he said. "It's what the team needs, and whatever Coach Ty wants, I do."

After being used as a point guard early in the season with Trey Burke sidelined by injury, Burks has returned full time to his natural off-guard position. Aside from two spot starts in place of Hayward, Burks has been Utah's sixth man so far this season.

He's averaging 12.8 points, 3.2 rebounds and 2.7 assists a game.

At 27.4 minutes a night, he trails only Hayward, Burke, Derrick Favors and Richard Jefferson in minutes per game.

"He still plays starter minutes so it doesn't really matter if he starts or not," guard Brandon Rush said. "I think he's more comfortable coming off the bench because he can just come in and be the guy for that second unit."
For his part, it sounds like Burks is happy with his role...not that he would say otherwise to the media. But he's certainly getting solid minutes, and maybe beginning the night with the second unit helps prime his scoring pump so he can close games alongside Trey Burke.
The Jazz's opponent tonight, the Spurs, featured Manu Ginobili off the bench for a good portion of the last decade. But he always played starter minutes, and he always closed games. That combo role -- not a girl sixth man, not yet a woman starter -- might be perfect for Alec, too.
What do you think?
Are we going to read something a national writer has said about Ty Corbin? Yes. Yes, we are.
Not Sure Why They're Still Here

It's not so much that they should be fired, but it's hard to make a case for why not.

Tyrone Corbin, Utah Jazz (1.8): I actually like Corbin a lot and think he did a great job the past two years with a compromised roster after the Deron Williams trade. He made lemonades out of lemons a lot of the time and did some really good things. He's low here mostly for the team's horrific start and this: the Jazz are rebuilding. Long-term coaches almost never survive rebuilding. He's not doing more with less this season. He's doing less with less. I have a hard time roasting him for that. But it feels almost inevitable at this point. You just hope it doesn't drag on too long.
Those are @HPBasketball/Matt Moore's thoughts on where Ty stands; the number in parentheses is a rating out of ten based on "how hot" the coach is. Moore's rating for Corbin is the fourth-lowest in the league.
Moore later elaborated on Twitter:
@AllThatAmar @DJJazzyJody I'm ambivalent on Corbin. I don't think he makes it, but I don't think he _deserves_ to be fired, either

— Hardwood Paroxysm (@HPbasketball) January 14, 2014
Look, I really don't want to get into a #FireTy discussion here. It bores me. It exhausts me. I'm tired of it. So my only purpose in bringing up Moore's comments here is to point out a bit of the nuance in his take.
It is, in fact, possible to think Ty has not been terrible, and even has grown a bit this season, while not wanting him to be the coach long-term. It may surprise you to learn that this opinion will not make you an awful human being.
Don't misunderstand me; I'm absolutely not telling you what to do or how to be a fan. But I hope other, perhaps less vocal fans know that it's okay to want to put the pitchforks down once in a while. No one should feel silenced here.
Jazz Twitter seems to be in a worse mood after wins this season. Every victory apparently gives Corbin critics more ammo. What a weird year.

— Jody Genessy (@DJJazzyJody) January 14, 2014
And I especially want to say this: It's okay to enjoy wins! Yes, they might hurt the team's long-term situation a bit. And yes, Corbin is almost certainly trying to win games to make himself look better, rather than going down with the ship. But man, if you can't enjoy wins like Monday's over Denver...I dunno. I still think winning is fun.
Better than the alternative.
<iframe width="560" height="315" src="//www.youtube.com/embed/RyyGgcRqrhs" frameborder="0" allowfullscreen></iframe>
Or is it?
5. Utah Jazz | Status: Tanking | Record: 12-26 (1-1)

The Jazz are the worst team in the Western Conference but rank only fifth here. If that doesn't tell you something about the current state of the East, I'm not sure what does. Utah continues to clean up on the cellar dwellers and struggles against the league's elite. But given how inconsistent so many teams are this season, that could guarantee the Jazz a .500 record the rest of the way.
That's from Chad "Charizard" Ford's latest Tank Rank column, and that was before Monday's win.
(I always mistype Chad's name as "Chard," which makes me think of Charizard, because Charizard is awesome and shut up Pokemon games are fun and yes I'm 30 years old and didn't I tell you to shut up already.)
So we've got 43 games left. Let's assume Charizard Ford is right, and the Jazz win half of 'em. That'll put us at 35-47, give or take.
Where do you think that puts us? Fifth-worst? Lower? Odds are at least two or three teams in the East will be worse than that. So should the Jazz be actively trying to lose more games?
My feeling on this season has always been that I just wanted to see our young players develop, and however many wins that shook out to was fine with me. Had Trey Burke been healthy all year (as Amar wrote about yesterday), that might have put the team in a very different situation.
But he wasn't, and we aren't. So maybe now that we're in for the proverbial tanking penny, we need to invest it and wait for the Jabari-sized pound.
Or not. I honestly don't know. I'm happy enough to enjoy the ride, whatever happens.
Oops, I screwed up the numbering on my points and skipped the FanPosts section. Let's just put it right here and pretend we didn't notice, okay?
via i.imgur.com
Here's Jordan Cummings with a new statistical measuring stick:
After one of Amar's recent posts, I got curious. I wanted to see if I could quantify a player's overall impact on the game using something a little more "fresh" than PER. So, I did a little research and complied most of our player's overall numbers, trying to boil it down to a number that shows us which players are most effective.

I then compared our guys to some of the top guys in the league to give some perspective.

The formula I used was (AST% + TREB% + TS% + USG% + STL% + BLK% - TO%). NOTE: All percentages were entered in as if they were out of 100 rather than out of 1, i.e. 55% instead of .55. All statistics were pulled from basketballreference.com.

Here is the chart of our guys:
Psyche! You have to click through for the chart! I'm such a tease.
via i.imgur.com
Next, bettenson1997 posits a Hayward-to-Phoenix deal:
We need to face the cold hard truth. Some team this summer will offer Gordon Hayward a max or near-max contract that we will not be comfortable matching. He's not a first option player, but rather a great complimentary 2nd or 3rd option player. Favors is a great player who's locked down long-term. But he's a defense and rebounding player and I'm not sure he could ever be a 2nd or 3rd scoring option on a championship level team. That leaves Hayward as the first option. We need to trade Hayward right now for pieces that will help us in the long term. Even if we signed Hayward to a 4 year offer sheet, by the time we could draft and develop other legitimate scoring options, it would most likely be the last year of his deal. That leaves me with this trade:
...but where's the trade? Did I make you click through again? I did, didn't I?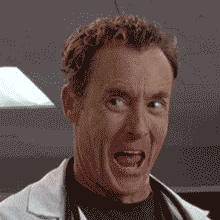 Finally, nkeith gives us a scouting report on a potential 2014 draftee that might not be on your radar:
Kyle Anderson is projected to go early 2nd round, maybe late 1st round by most mock drafts. I'm sure those will still shift a bit between now and June. Anderson is a 6'8.5" wing/point-forward with 7'2" wingspan, and I believe is comfortably cruising under the radar as teammates like Zach LaVine and Jordan Adams are projected to be top 20 first rounders. So here's what Anderson has done so far this season:
...AGAIN?! Yeah, I'm sorry, I just can't help myself.
via i.imgur.com
Really, though, I'm doing it because I want you to click through and comment on those posts, and give the writers the attention they deserve. Cool? Cool.
You probably saw this already. If not, enjoy.
<iframe width="560" height="315" src="//www.youtube.com/embed/498Xn0ti02Y" frameborder="0" allowfullscreen></iframe>