A look back at the week that was:
So the Jazz won two games and lost none.
Which, of course, brings out the "it's just preseason" refrain over and over.
But whatever. They won two and lost none. That's better than last year. And we should be happy about this, because the team should be better than last year.
Seriously, our starting PG is NOT John Lucas III. Nor is he our backup PG. Our starting SG is NOT Richard Jefferson. We've gone from Andris Biedrins to Rudy Gobert. And our coach is actually into teaching young players how to play effectively.
So what do we know: the team is likely better than last year's version of the Jazz. How good will they become? TBD. Which would be the answer even if it was November 1 and the two wins were the regular season kind.
Let's take a look at the stats of the week:
So when your top six guys have True Shooting stats like that ... the team's probably going to win. Dante Exum, we'll give you a break for now. Actually, we'll probably give you many, many breaks this year, but we look forward to you improving and Flashing some Promise.
Also, as the lineup sorts itself out and we start learning who else becomes the regulars, I'll get them up as well. Right now it looks like Dahntay (don't spell it Dantay or BBR will come up with a blank page) Jones and Trevor Booker are likely the guys to fill out the lineup, but we'll see. Hopefully Jeremy Evans gets a fair shot. And then there's Rodney Hoodand the epic Dorito standing on his deltoid.
.
And Now To Address
Alec Burks

Gone Rogue

I mean, look at this play:

HOW DARE ALEC BURKS ACCEPT EXUM'S SCREEN, TAKE FAVORS' PASS AND GIVE HIM AN ASSIST! HOW DARE HE TRY TO SCORE!!!!! WE'RE LOOKING AT ROGUE LEADER RIGHT HERE!!!!!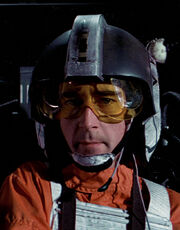 But then you look at a play by Gordon Hayward, and there's just so much similar:
He takes a screen, takes the pass, chooses to not throw it out to guys on the perimeter because he's got a nice, clear path to the basket.
But luckily for you, I am here. Using the Yucca-Brainotronator (patent pending), I was able to see the real difference between the two plays. Basically, I could read their minds. Here we go, first Gordo:
So clearly Gordo's doing what's good for the team, taking advantage of the highest percentage shot available. Compare that with Alec Burks: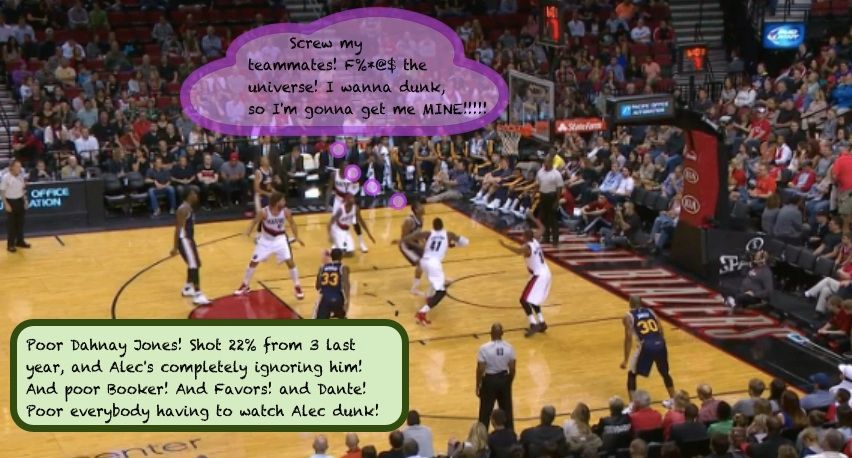 So I think it's all cleared up now.