You never want to see an injury like the one Paul George suffered.
(Seriously. You DON'T want to see it. I'm not even linking to it here. I was caught unawares when I first saw it while checking Twitter after seeing Guardians of the Galaxy and I nearly hurled the entire large popcorn I ate during the movie because I am a fat person.)
(Okay, most of that is a lie. Where were we? Right, Paul George. Ugh.)
Despite the injury to the Pacers star, the Team USA show must go on, and George's absence coupled with the recent roster cuts means that Gordon Hayward has a better chance to make the final 12-man roster. But he's by no means a lock, as Marc Stein and Brian Windhorst explain:
All the raves Hayward generated in last year's Team USA minicamp are what made you think he'd get a max offer in 2014 restricted free agency. But the breakout star of Team USA's brief 2013 time together hasn't been able to generate quite the same buzz as part of this crowd. Small forward is a position in the spotlight the next two weeks after what happened to the face of the Pacers ... and Hayward has to deliver if he wants to trump DeRozan.
Hayward's main competition includes the Raptors' DeRozan, Rocket-turned-Mav Chandler Parsons, and swingmen Klay Thompson and former Jazzman Kyle Korver. Odds are that only three players out of that group of five will make the roster, and the article above has Thompson as a lock already.
Hayward is the best playmaker of this lot, but he's far from the best shooter (Korver), scorer (DeRozan), rebounder or defender (none are amazing at either). So it'll come down to who complements the other pieces on the squad, and who can impress Coach Krzyzewski when they reconvene in Chicago on Aug. 13.
What do you think of Hayward's chances?
Every offseason, NBA.com's David Aldridge rates the moves each team has made, and every year, he seems to underrate or otherwise misinterpret the Jazz's plans.That's because his overall rankings are purely based on whether the moves a team has made "improved" that team. And for a rebuilding team like the Jazz, that disregards many of the cost-saving and pick-acquiring measures of the past couple of seasons.
Observe:
Utah's putting some good pieces together, with Hayward and Favors and Enes Kanter up front, and Trey Burke, Alec Burks and Exum in the backcourt. But young has an awfully hard time winning anything substantive in this league, especially for a young team in the west, and none of the aforementioned half-dozen is 25 years old yet. The 19-year-old Exum is talented, to be sure, but he's got some learning to do, and he'll have to get a rapport with Burke -- who's also still learning the pro game. Hood could be a high-value pick; he looked very good in Vegas. But can Snyder possibly find enough playing time for all of them, not to mention vets Booker and Novak? But the time is coming, and soon, when GM Dennis Lindsey will have enough to make a move on someone's disgruntled star with legit assets to send back.
So Aldridge seems to understand the plan, and acknowledges the assets and potential the Jazz have. But he still ranks Utah 25th as far as "team improvement."
He's probably not far wrong in this case. While I'm extremely upbeat about the future of the Jazz, and I'm excited to see how Quin Snyder will affect the development of our young players, I doubt Utah will finish with a record too far above last season's.
What do you think? Have the Jazz "improved" since the final game of last season? Or is it too soon to tell?
via dashingdad.com
FanPosts! I'm gonna highlight FOUR posts this week. Because you guys are just that awesome. IT'S A TRUTHFACT.
Leading off, JuMu examines the relationship between rebuilding, overall number of wins, and star players:
In order to have many years of prosperity after a rebuild, it hardly matters what the hell you do during the early stages of the rebuild at all. What does matter is that you get a superstar someway,somehow towards the end of the rebuild.

If a superstar cannot be had for your team (which is a common problem as there are only a few superstars in the league in any given year for a hungry 30 team market), you better make sure you have a top-tier coach or an excellent system with a bunch of decent to good players.
Lots of charts in that one, so click through for the data.
Batting second (if I may mix my sports metaphors): Jordan Cummings on Rudy Gobert:
In 2013-14, Rudy Gobert had the most blocks per 36 in the entire NBA. He blocked shots more frequently than Serge Ibaka, Roy Hibbert, Anthony Davis, DeAndre Jordan, Dwight Howard, etc. NO NBA PLAYER last season blocked shots at a higher rate. That is nuts.

Gobert wasn't just amazing at blocking shots, either. He was spectacular at disrupting shots, which is just as (if not more) important. Gobert allowed the 3rd-lowest opponent FG% at the rim last season (42.2%), second only to Bismack Biyombo (38.8%) and Roy Hibbert (41.4%). Better at protecting the rim than defensive juggernauts like Joakim Noah and Robin Lopez. And he was just a rookie!
In the third spot: Aged fan compares the Jazz rebuild to the Pacers (pre-George-injury):
It seems that the Indiana Pacers provide an interesting and hopeful comparison with the Jazz. In 2003-4, the Pacers were the Eastern Conference's bright young team, only to see the promise crumble. It took a while, but they built themselves back up so that by 2013-14 they reached the top of their conference (regular season record).

In 2007-8, four years after the Pacers, the Jazz was the hot, young team. We know how that turned out, but hope remains that better things are on the way.
And hitting cleanup, Fesenko For President on RECLAMATION PROJECTS:
With their new coach, coaching staff and system, and a heightened focus on the development of young players, I think the Jazz are uniquely positioned to have some success with "reclamation projects." (Quin Snyder has been credited with helping even older, established players markedly improve their skills and abilities.) However, rather than following the Jazz's past model of attempting to reclaim once-successful, but over-the-hill players, or players who have questionable NBA talent, I think the Jazz should focus on younger players with very unique talents, athletcism, size or abilities, but who have some flaws that have kept them from having success in the NBA.
Congrats, everyone! You are all perfect muffins.
Speaking of RECLAMATION PROJECTS, Grantland's Zach Lowe has some thoughts on Trevor Booker as one such case. Well, maybe less a reclamation project and more a diamond in the rough. A piece of Cinnamon Toast Crunch in a box of Kashi, if you will.
Booker's minutes fluctuated in Washington, and he's the exact sort of player we're talking about here; he's listed at just 6-foot-7, and he's made just one triple in four seasons. Consensus around the league is that the Jazz overpaid a bit, but this is a fine deal. Booker doesn't do the sexy power forward things the league increasingly expects, but the Jazz are a bad team paying to see if he might be better than the league anticipates.

Booker is a bouncy dude who cuts hard to the rim and has shown flashes, both in college and Washington, of being an effective ball mover. He has a decent stroke, and a team with good player development might invest in teaching Booker the corner 3. In talking to coaches and GMs over the last month, it's clear we'll see more teams pushing the corner 3 on bigs - the Chris Bosh-Serge Ibaka route. There could be some surprising names experimenting with the corner 3 as early as this season.
It's that second part I'm mostly interested in. Lowe's piece is a larger look at the changing landscape of NBA big men, and the Jazz's offseason reflects that change. The Jazz have gone out of their way to obtain bigs with specialized skills, like Steve Novak's shooting or Rudy Gobert's rim protection. Booker would appear to be a tweener the likes of which Lowe says the league is moving away from.
But as Lowe points out, if Booker (or, say, Enes Kanter) could add a corner 3 to his game, we might have a strong asset to pair with either Derrick Favors or Gobert.
Booker's only 26, and it's not out of the realm of possibility to think he could add that weapon to his game. Especially considering that Dennis Lindsey has assembled a coaching staff that specializes in player development. Let's hope Quin Snyder can help our roster "level up."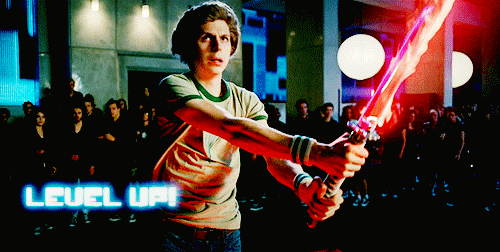 Not Jazz-specific, but Bill Simmons and Brian Windhorst kicked around the idea of a midseason NBA tournament on a recent podcast, and the rewards for winning are...intriguing, if totally unbalanced. Hit the video below; the tournament talk is toward the end.
Just something to think about.