So, there was a game last night. Amid some of the things to be disappointed about in a loss, I also saw things that really made me excited this year. In particular, the Jazz offense in the 1st quarter.
Now, some of you are probably asking: "What are you talking about? The Jazz only scored 15 points that quarter?"
Well, here's what I'm talking about. This table is a summary of the Jazz 1st quarter possessions. There were a couple turnovers besides Hood's, but I included the shot type because the turnovers occurred as the Jazz got their shot ... so we could see what kind of shot they were going to end the possession with had the turnover not happened. The chart also includes how many passes were made during the possession and the time left on the shot clock when it went up.
Passes

Shooter

Type

Time Left

1

Hayward

Hook

12

1

Hayward

Layup

8

6

Hood

Layup

13

5

Favors

FT-line J

8

4

Hood

Open 3

12

5

Gobert

Hook

7

2

Hood

Open 3

19

6

Neto

20-footer

6

3

Gobert

Lob

13

1

Hayward

Layup

16

1

Hayward

Lob

19

5

Hood

Open 3

5

5

Favors

Dunk

1

5

Favors

Baby Turnaround J

8

7

Gobert

Hook

3

Turnover Hood

3

Favors

Layup

3

5

Favors

Layup

6

4

Burke

FT-line J

8

3

Burks

10-foot J

11

6

Lyles

Baseline 12 footer

9

4

Burks

Layup

10

3

Gobert

Hook

6

2

Burks

Layup

3
That is a nice set of possessions. There really wasn't an awful shot among them. Also of note: at the time of Favors' final layup there was 2:50 left in the quarter and Detroit had scored 7 points. And they weren't missing gimmes like the Jazz ... they had gotten about 3 total good shots.
Here's a summary of the Jazz first quarter possessions:
| | | |
| --- | --- | --- |
| | | |
| Average # of Passes | 3.8 | |
| Average time left | 9.0 | |
| Possessions | 24 | (pace for 96) |
| Distribution by Player | Hayward | 4 |
| | Hood | 4 |
| | Favors | 5 |
| | Gobert | 4 |
| | Neto | 1 |
| | Burke | 1 |
| | Burks | 3 |
| | Lyles | 1 |
| Distribution by Type | Hook | 4 |
| | Layup | 7 |
| | Jumper | 6 |
| | 3-pointer | 3 |
| | Lob | 2 |
| | Dunk | 1 |
That chart just looks beautiful to me. It is a wonderful distribution of who's getting the shots, what kind of shots they get, the teamwork to get the shots, etc. It's a beautifully ran offense. Having watched that first quarter again, the Jazz probably should have been up about 15 points in that quarter.
After a nice 2nd quarter, the Pistons made adjustments and the Jazz offense did not have nearly so good a flow in the 2nd half. Credit to the Pistons, who look to be a much improved team.
But anyway, that 1st quarter was, I think, what Quin Snyder has in mind both offensively and defensively. That's where the Jazz are trying to get to ... and that they pulled it off so quickly made me think that this could be a fun year.
Just make your layups. And wide open 3's. And wide open 10-footers. And hook shots.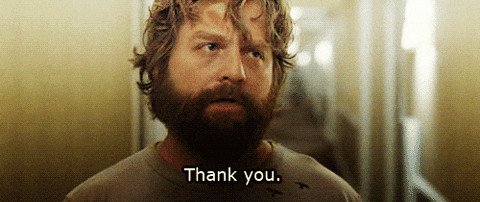 Andy Larsen, former Dunker and now journalist, wrote about the Jazz 3-pointers in his Triple-Team summary at KSL.com. His point wasn't so much about the Jazz only making 2 3-pointers last night (both by Raul Neto!?), but that they only took 12:
More concerning was the lack of other 3 point shots. Hayward only took two, missed both. Joe Ingles took one. That's it. Alec Burks, especially, needs to find a way to take shots from beyond the arc. Burks took just six preseason threes in seven games, none tonight. He certainly got to the rim effectively, but defenses will start sagging off of him if that trend continues, hurting the Jazz's already tenuous spacing.
My question is this: how important is it the Jazz shoot a lot of 3's?
The Deron Williams teams weren't THAT long ago, after all, and they had top-5 level offenses (when not hurt). Those teams ORtgs would put them squarely in the top 5 today. They only put up 13-15 3-pointers per game.
I guess I feel like it's easy to overreact to whatever team is best right now and think that their style is the only way to be successful right now.
But it's important to remember that the point isn't to make the most 3's. It's to score efficiently. And to do that, you have to figure out a good combination of the following:
3-point shots

High percentage shots in the paint

Ft's

Work with your players' strengths
Example of the last point: Dirk Nowitzki has taken tons of fade-away midrange shots in his career. It's his trademark. So he sucks, right? Cuz mid-ranges are the worst.
Well, no (obviously), cuz that shot's his thing and he was unstoppable with it.
This is an extreme example, but a good team doesn't just look at what kind of shots are generally good, on average. They also look at what kind of shots their specific players are good at.
I don't know. I don't think the Jazz will be a top 3PA team this year, and I don't care. They have Favors and Gobert. They have Burks and Hayward who tend to draw a lot of fouls. Hood's smooth as silk with his elbow jumpers.
What they do need is enough threat from outside the arc that teams guard them ... and yes, getting a few more good 3's for Hayward would be good. And it would be nice to see Burks take more, since he can shoot them well. But I don't think it's imperative that they are putting up 4-5 a game each or 20+ all total. Haward already has established himself as a 3-point threat ... he opens up the court whether he shoots one or not. I think Hood can get there. If Neto keeps shooting 3's like he has the past few games, that is a wonderful development.
3's are not the point. They are a means to the end, and not the only means. Nor necessarily the one that is best for our players right now.
In other news, Boogie Cousins is currently shooting 80% from 3. Jeremy Evans and Raul Neto are 100%.
Nothing is Real in the World Anymore! Up is Down! Left is Right! Human Sacrifice!
I love opening week statistical anomalies. Really, only baseball is better, when you have guys on pace for 200 home runs.
Daniel Leroux at Sporting News takes a quick look at the Jazz, particularly about what success with their young players could mean for the team financially in the future:
... every single one of their relevant players should expect a yearly salary increase on their next contract. Even Hayward and Favors, no longer on their cheap rookie deals, should see their per-year salary rise with the huge increase in the salary cap. After all, neither will have turned 28 by the start of their next contract.

This confluence of factors means the Jazz need to figure out their long-term spending guidelines sooner rather than later because moves made this season and next summer will have lasting effects.
Personally, I'm not worried. I think the team is set up rather well. If the Jazz go after a strong FA this summer it will be because they have decided that one of the young players isn't going to work with the team's goals. Also, the next guys in line for raises are the no-brainers: Hayward, Favors, Gobert. There really will be little risk about paying these guys. The next ... Exum, Burks, Hood ... we'll either see it's working or not. The Jazz also have a lot of picks to keep up the flow of cheap rookie contracts. As long as they can find 1 or 2 keepers among them, they'll be okay I think.
I hope.
In case you haven't heard, John Stockton will be an assistant coach at Montana State (where his daughter will play). He explains it all to Dan Patrick.
And while we all know about Michael Jordan and his ability to hold grudges, he's got nothing to our own Greatest Point Guard Ever:
Stockton also bragged that he dunked once against Cleveland and was still mad no one jumped off the bench.
I woulda jumped up and down and cheered for you. I woulda had your back.