So apparently Derrick Favors, Rudy Gobert, Dante Exum, and several others worked out together with Jazz trainers:
I'd embed the video, except it's on the NBA's website and ... well ... you know.
There's a lot to smile about it ... that Favors and Gobert are working as hard as ever ... that Dante's taking the need to build up some strength seriously ...
But the thing I like the best is to see the guys together, working, laughing, hanging out together. I love to see Favors and Cooley lifting next to each other and cheering each other on. The real effect of good chemistry, of having a team that enjoys each other, of having players who support and like each other whether star or scrub—it will likely never be quantifiable. But it certainly matters.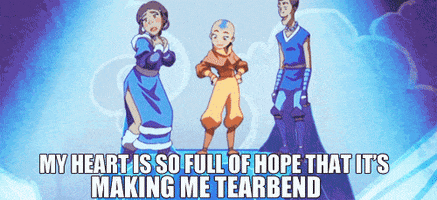 Aaron Falk has a nice article in the SL Tribune about Steve Starks, the new President of the Larry H. Miller Sports and Entertainment ... i.e. Dennis Lindsey's boss. My favorite nugget was this:
"I think I'm living my dream job now," he said.
You're the 36-year-old President of the Utah freaking Jazz ... darn tootin' right you're living the dream job!
One of the most interesting parts of the article was how it described Starks and his early apprenticeship of sorts under Larry H. Miller. You never really know how everything will turn out, but it's nice to know that Larry clearly saw a lot he liked about Steve Starks.
Also of note: Starks kinda looks like my HS Band Director. Remember: This kind of important insider info is only available through SLC Dunk.
Everyone wants to talk and think about the draft right now, of course. Unfortunately, I'm the most uninformed prognisticator here at SLC Dunk. I just hope whoever the Jazz get works out well. The ridiculously uninformed part of me got a little enamored with Frank the Tank during the NCAA tournament, but I've been told that Peter may rip off my arms if I advocate for him.
As of right now, DraftExpress has the Jazz picking Stanley Johnson with the 12th pick. This is with Myles Turner, Kelly Oubre, and Kevon Looney still on their board.
One thing that I definitely think: the Jazz's biggest need right now is a backup for the PF/C spot. Right now it's Favors, Gobert, Booker, and that's it. I will not be surprised at all if the Jazz end up going after Frank, Turner, or Looney with their pick ... they'd be among the best players available at #12 and the position is exactly what the Jazz need most.
After watching the Draft Express videos, I decided that I'm officially jumping onto Team Myles Turner. The first strength shown off is his box-out technique, followed by weak-side shot blocking, post defense, and shooting stroke. Just like that, I was sold.
I was also shocked by some major developments at Draft Express: their music on the player breakdowns is different.
I wanted to chime in a bit on Gobert's summer plans, as reported by Aaron Falk and originally brought to our attention by Shums.
As far as fans' dreams go, Rudy Gobert strikes me as the Platonic Ideal of an Athlete. He's good, he's intensely competitive, he's got a fun streak to him, he wants to destroy the souls of his opponents, he wants to improve, he knows exactly what he needs to improve, and then he does so intelligently.
Seriously ... working with Nowitzki's shooting coach? Wouldn't that be exactly who you'd hand-pick to help a seven-footer work on his shooting touch?
All I have left to pray for is that he can also perfect his hook shots to about 8-feet out with either hand. At that point, Gobert may be able to single-handedly defeat a Fire Lord:
Yesterday, the Jazz announced their annual NBA draft party at Energy Solutions Arena. My favorite detail in the Jazz press release happens to be this:
The first and second rounds of the draft will be shown on the twin, high-definition, 42-foot by 24-foot center-hung screens in the lower bowl.
Once upon a time it would have just said that it would be shown on the JumboTron. Now it takes a half-dozen more words to talk about the viewing experience. The future is now, baby!
In more seriousness, a couple of door prizes are kind of frosting on top of the gooey cake of the draft party:
The first 500 fans through the door will receive a voucher for two tickets to a 2015-16 Jazz preseason game. The first 3,000 fans will receive a voucher for a free hot dog and drink as well as a voucher to shoot free-throws on the home court of the Jazz. Attendees will also receive an NBA Draft Guide outlining the draft order and highlighting the draft prospects.
I know you're all drooling over that Draft Guide. But I'm trying to decide if the preseason game voucher or shooting FT's on the court is more exciting. The adult in me wants the preseason tickets. The kid in me wants to shoot some FT's. Luckily, if I'm early enough I can do both.
* * *
Personally, I'd love for the Jazz to do something totally wild, just to bring back the feeling of the 1970's fan promotions in baseball. I'm thinking this:
Dennis Lindsey comes to the podium to announce the draft pick. Instead of talking, he just rips off his shirt to display the name of the new draftee tattooed on his chest. 30 minutes later, Bear arrives with a fire hose and blasts DL, rinsing off the tattoo (which is suddenly revealed to be the fake kind given to kids) to announce that a draft day trade has been made. Fans then vote on if they like the picks/moves or not. If not, DL gets a pie in the face from Bear. If the fans approve of the moves, Bear lights DL's hair on fire.
Just saying that, regardless of who the team picks, that would be pretty memorable.
Or maybe Randy Rigby and Dennis Lindsey can just do this: