Alright, I'm going to try and pump this one out quickly, so part I and part II are accessible at near the same time. Go check out part I - Eastern Conference Power Rankings if you haven't already!
I thought the Jazz did a good job making this past year's intro video, it always got me super pumped for the games.
Alright, here's for part II of the power rankings marathon! Stay tuned for the Overall Power Rankings at the end of this post! Without further ado, we'll jump straight into the content.
#1 - Golden State Warriors
As much as it pains me to write this, on paper the Golden State Warriors are indeed the best team in the league. I was going to try and make an argument for San Antonio, or anybody else, but even I can't come up with an argument. The only things that could stop the Golden State Warriors from the Western Conference Championship are:
-Injuries
-Chemistry issues
-Depth that isn't quite as deep as last year
-Simply having such a drastic change in the roster, and needing to take a year or two before it clicks.
-A bad matchup in the playoffs (aka, having to go against a fully healthy Memphis or Utah)
-The realization that signing JaVale McGee is never a good thing (he was invited to training camp and could find a spot on the roster)
-Turning into the "bad guys" in the NBA that everyone roots against, aside from bandwagoners.
So yes, they aren't invincible. I wouldn't even project them to win 70 games this season, because they will likely be getting acclimated to the new additions during the regular season. The postseason should be a different story, though. If they overcome the above challenges, they may well be playing some of the best basketball ever in existence during the 2017 playoffs. I hope they make the finals and lose to Toronto.
Strengths: Everything.
Weaknesses: Mass roster overturn. Possible chemistry issues. More pressure to succeed and national scrutiny than any other team in the league.
Team Grade: A+
#2 - San Antonio Spurs
I think the Spurs may be in purgatory. They are so good, but they just aren't good enough. It sucks to win silver medals, and in the NBA you don't even get silver for coming in second or third. The next few years could be where we see the Spurs flourish and renew to even greater heights with the development of Kawhi Leonard and others. Or it could be where they fall into the great abyss that we Utah Jazz fans have experienced for so, so many years - being "playoff competitive" but not "championship competitive". Kawhi needs to be the best player in the league for the Spurs to win the championship, or he needs to be the best player in the league during the playoffs at least.
Just as the Raptors are poised to take advantage of any faltering of the #1 ranked team in the East, the Spurs are the ones that would be in position to pounce if the Golden State Warriors showed any signs of weakness. Pau Gasol will prove to be a huge pickup for the Spurs, but I'm not entirely sure who they plan on playing the role of backup PF. (According to the Rotoworld Depth Chart, they have no backup PF.) Sadly, Kevin Durant was not the only one to defect to the Warriors this offseason. NBA Sixth Man of the Year nominee David West also opted to move to California, rather than stay with the small market San Antonio Spurs. But the Spurs do have one more roster spot if they can pull of a final free agent signing, or trade.
Strengths: Best coach in the league in my opinion, great offense, fantastic defense, good role players.
Weaknesses: PF and C depth? Sometimes can, but sometimes inexplicably can't handle explosive athletic stars such as Russell Westbrook.
Team Grade: A-
#3 - LA Clippers
The Clippers have stayed pretty much the same this offseason, but unloaded Jeff Green while adding Brandon Bass and Maurice Speights. There are rumblings that they may opt to re-sign Lance Stephenson on a small contract as a last resort, as they don't have much small forward depth. They may look to trade Blake Griffin, or some other asset(s) this season if they want to call this year off and push contention a few seasons further into the future. They and the Grizzlies are both susceptible to large drops in my power rankings. In my opinion, they are the most likely to not perform up to expectations. But CP3 and Blake Griffin are a good enough combo that if they stay healthy, it doesn't matter so much who you surround them with, as long as DeAndre Jordan and JJ Redick stay healthy.
Strengths: Stockton to Malone lite. One of the best centers in the league (as I said in Detroit's recap, the stock of overpowering centers may be on the rise with the new "hack-a-shaq" stigma.)
Weaknesses: SF position. I mean, they have their choice of starting a re-signed Lance Stephenson, Luc Richard Mbah a Moute, the possibly retiring Paul Pierce, or the guy everybody forgets about - Wesley Johnson. This alone could be a large enough weakness to send them to the 6-8 seed in the playoffs.
Team Grade: B+
#4 - Memphis Grizzlies
I'm excited to see a healthy season of the Grizzlies this year. They have an impressive starting lineup of Michael Conley, Tony Allen (who shot 35.7% from 3 last year), Chandler Parsons, Zach Randolph, and Marc Gasol. They are the ultimate group of 2nd bananas, and will be a tough team to beat on any given night. They are well coached, and disciplined. They may lack a little depth, but I don't think it will detract from how good their starters are.
Strengths: Fantastic starting five, good coaching, underdog hunger, experienced vets.
Weaknesses: Depth, injury concerns, 2nd-banana-syndrome (otherwise called "just not good enough"-itis).
Team Grade: B
#5 - Utah Jazz
Too much has been written about us. We look good this year. But we still have a lot of question marks. Either we make a jump, and show major improvements, or we linger in the late lottery another year. We have a lot of good players, and player with good potential, but we need to turn potential in to productivity. I think we finally have the tools to do that, and it will be the most exciting season to watch in a long while.
Strengths: Good coaching, solid youth, up and coming stars. Defensive powerhouse. Added much-needed vets. A lot of lineup options, and could be a bad matchup for most other teams with a combination of length and speed on defense.
Weaknesses: Offense could still be a work in progress. Youth, Dante Exum, Trey Lyles, Rodney Hood, Alec Burks, and Rudy Gobert all have huge question marks as far as what they can actually accomplish. Can Rudy develop an offensive game? Are they injury prone, or was last year just unlucky?
Team Grade: B-
#6 - Portland Trailblazers
I don't have too much to write about these guys. They've got Dam, and some good offensive players. I'd say their possible ceiling-floor is very similar to ours. Utah will likely be within a few games of Portland in the standings, whether that be for good or for bad. I project them to be slightly lower than us, because they simply don't have good enough defense.
Strengths: Legit star caliber player. Offensive juggernaut.
Weaknesses: Defense, guarding big SG's (McCollum is 6'4'').
Team Grade: B-
#7 - Houston Rockettes
Another all-offense, no-defense team. Emphasized even more so with the additions of Eric Gordon, Ryan Anderson, and Nene Hilario. This team will be interesting to watch, and has the potential to be either really good or really bad, or somewhere in the middle like they ended up being last year.
Strengths: They got rid of Dwight Howard.
Weaknesses: They got rid of Dwight Howard.
Team Grade: C
#8 - Oklahoma City Thunder
I don't think OKC is going to drop entirely from the playoff picture. They're a wild card. If you look at how they did without KD before, well it isn't very promising. Also considering they lost Dion Waiters and Serge Ibaka, I'm not entirely sure how well a core of Westbrook, Oladipo, Andre Roberson (or Irsan Ilyasova), Enes Kanter, and Steve Adams can play. Heck, I don't even know what they'll do with the SF position, it's quite obvious they were riding on KD returning, and now that he's gone there's a gaping hole in his wake. Rotoworld lists Irsan Ilyasova as the starting SF, which I'm not sure about. Other options are Andre Roberson (6'7''), Kyle Singler, Josh Huestis, or Anthony Morrow.
Strengths: The combination of Westbrook, Oladipo, Steve Adams, and Enes Kanter's offense. They should have an interesting team to watch. Westbrook may put forth an MVP worthy season, and should never be counted out. It's very possible that they push their way up my list to #3-5. Is it likely? I don't know, it's anyone's guess at this point. But my guess is that they won't be able to overcome their weaknesses.
Weaknesses: Kanter's horrible defense, lack of depth, and the cavernous void left by the traitor of traitors, Kevin Durant.
Team Grade: C
#9 - Dallas Mavericks
Are they going to be playing basketball, or bingo out there? Let's just say the Mavs have plenty of experience. Where it takes them will be a mystery. Will they elect to tank the season? Probably not. I envision them trying to give Dirk one or two more good years before he retires. It will be a good environment to develop rising star Harrison Barnes. I'm not sold on Barnes quite yet, but a lot of people are. They basically traded Zaza Pachulia for Andrew Bogut, and I'm not sure that's in the Mavs' favor. Once again, I think there will be a close race between #7-10, separated by only a few games, and tiebreakers.
Team Grade: C
#10 - Minnesota Timberwolves
This year we get to see what will hopefully be a jump in production from the young potential of Minnesota. Andrew Wiggins still needs to prove he can win games, and Karl-Anthony Towns needs to continue growing to his projection of being a generational superstar. With the drafting of Kris Dunn, it seems they will likely be getting rid of Ricky Rubio within a few years, or be moving him to a backup role. Gorgui Dieng isn't horrible, but he isn't what I'd call a "playoff competitive" starting PF.
Team Grade: C
#11 - New Orleans Pelicans
I'm not sure what to make of this team. Anthony Davis has produced well, but hasn't really been surrounded by much talent. They certainly have tried, but guys like Jrue Holiday, Tyreke Evans, and Omer Asik just haven't been enough to even put them into playoff competition. I think this year they get closer. I like the addition of Buddy Hield, he should be an instant contributor. The team needs to stay healthy, and possibly find a trade or two in order to acquire a better core of players.
Team Grade: D+
#12 - Sacramento Kings
I think CBS Sports' Matt Moore put it best, "They look like a better version of the Kings, but still the Kings." They got rid of some dead weight, and added some slightly better dead weight. Starting Willie Cauley-Stein should be a good step forward, but they just don't look like a very good team.
Team Grade: D
#13 - Denver Nuggets
They have some promising players, but they are very, very young. Kenneth Faried is always someone fun to watch, but he isn't good enough by himself to fuel the team to wins. They're on a long-term rebuild, and this isn't the year to start winning.
Team Grade: D- (but on track to something better)
#14 - Pheonix Suns
I don't know what to make of these guys. They have talented players. They're definitely a wild card in the power rankings, but I just don't think they'll be able to put it all together this year. If anything, I think they may even tank purposefully to get another good young prospect in the 2017 draft. Are they injury prone? Heck if I know.
Team Grade: D-
#15 - LA Lakers
They're going to be starting all their young talent. Brandon Ingram is most likely going to have growing pains. The SBNation Lakers writers were saying that they were excited to see small ball with Julius Randle and Larry Nance. They signed potentially the worst contract of the offseason with Timofey Mozgov (4 years/$64 million). Things are bleak in Lakers land, and that's just the way I like it.
Team Grade: F- - - -
Well, now that I'm about to collapse with exhaustion,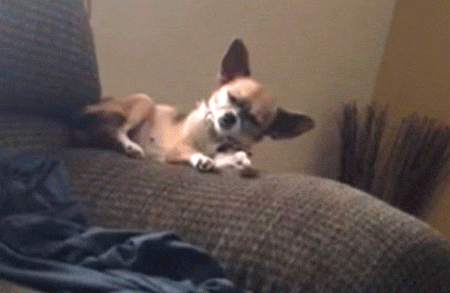 I'll do the Overall Power Rankings. I think I've given enough commentary in the Conference Power Rankings to justify a simple list in this projection.
#1 - Golden State Warriors
#2 - Cleveland Cavaliers
#3 - San Antonio Spurs
#4 - Toronto Raptors
#5 - Boston Celtics
#6 - Los Angeles Clippers
#7 - Memphis Grizzlies
#8 - Detroit Pistons
#9 - Atlanta Hawks
#10 - Utah Jazz
#11 - Portland Trailblazers
#12 - Indiana Pacers
#13 - Charlotte Hornets
#14 - Houston Rockettes
#15 - Washington Wizards
#16 - Oklahoma City Thunder
#17- Dallas Mavericks
#18 - Minnesota Timberwolves
#19 - Orlando Magic
#20 - Milwaukee Bucks
#21 - Miami Heat
#22 - New Orleans Pelicans
#23 - Chicago Bulls
#24 - New York Knicks
#25 - Sacramento Kings
#26 - Denver Nuggets
#27 - Phoenix Suns
#28 - Philidelphia 76ers
#29 - Los Angeles Lakers
#30 - Brooklyn Nets