The Minnesota Timberwolves are in a pickle with former Top 5 lotto pick Kevin Love. The All-NBA team member, All-Star, and former Olympian wants out. The theory that held was that Love was going to pick a coast to play on, and favored Cali. That makes sense. Love's father Stan was born in Los Angeles, completed High School in Inglewood (where the Los Angeles Lakers used to play), and wound up playing for the Lakers for a few seasons during his NBA career. Kevin was the apple that did not fall from the tree as he was born in Santa Monica, went to college at UCLA, and now . . . well . . . everyone is thinking that he's going to return home.
Part of that theory was based upon the Lakers getting a Top 3 pick in the 2014 NBA Draft Lottery. That did not happen, and as a result, the Lakers (who do have $25.9 million dollars in cap space this year) are bereft of the bargaining chip they really needed to made a play for Love. Similarly, the Boston Celtics would have entertained the idea of trading for Love had they a Top 3 pick to offer the Timberwolves. Other teams are being mentioned as possible destinations: the New York Knicks, the Golden State Warriors, the Miami Heat, the Houston Rockets, and even the Cleveland Cavaliers. LA, Golden State, New York, Boston, and Miami are coasts. LA, Golden State, Miami, and Houston are warm weather cities. LA, New York, and Boston are big markets. If you look at fit, New York, Golden State, Houston, Boston, and ostensibly, Miami all have legit bigmen to play center allowing Love to not play as much defense.
But what if Love went beyond the idea of a coast? What if he was looking for fit? You could argue that Love would be a great fit in Utah. And the Utah Jazz fans would learn to love him.
.
The Deal:
This deal is going to make everyone angry. I get it. It makes me angry too. But we need to move beyond the sentimentality of falling in love with our players, and look at it like a smart, modern NBA GM would. Everything is an asset. And in such a crazy world we can find some silly reason to 'rent' Kevin Love for a year. First of all, this trade relies on two things: that the Jazz reach an extension deal with Enes Kanter, and that the Jazz can get Gordon Hayward to agree to a sign-and-trade.
| | | |
| --- | --- | --- |
| | Minnesota Trades: | |
| | Player | Salary |
| 1 | Kevin Love | $15,719,063 |
| 2 | Chase Budinger | $5,000,000 |
| 3 | Luc Mbah A Moute | $4,588,384 |
| 4 | 2014 1st Round, Pick #13 | $1,986,360 |
| 5 | 2014 2nd Round, Pick #53 (GSW) | $426,745 |
| 6 | 2015 2nd Round (DEN) | |
| 7 | 2017 2nd Round (NOP) | |
| | | $27,720,552 |
Utah Trades:
Player
Salary
1
Gordon Hayward
$10,250,000
2
Enes Kanter
$5,694,674
3
2014 1nd Round, Pick #5
$3,492,720
4

Ante Tomic

(Draft Rights)
$19,437,394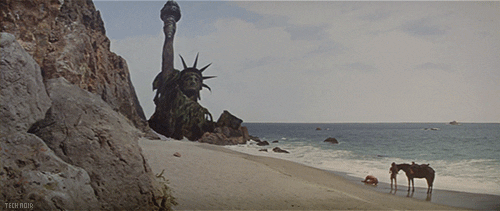 Yeah, I blew it up. Damn me all to hell, Amar you maniac.
.
Why Minnesota does this:
Kevin Love wants out. He could make it bad for them. It's probably easier to trade him to another small market, non-playoff team as a middle finger send off instead of to a big market team in a non-snowy location. This is a great escape clause for the Wolves, as they shed a ton of salary, in addition to getting rid of a possible cancerous situation. They get THREE lotto picks out of this. Gordon Hayward is a 15/5/5/1 guy who will be locked up for four years (I'm assuming he gets $10.25 m per on average). He moves waaay closer to his home in Indiana (half the distance according to Google Maps), and most importantly, closer to his new wife's parents. (Girls want to be close to their mom and dad.) Hayward isn't enough to get this going, so the Wolves also get the super young, super beefy Enes Kanter. Kanter is ready to explode with legit playing time. He's not a stretch four like love, but he makes life miserable for Wolves' opponents in a group that includes Nikola Pekovic and Gorgui Dieng. Kanter will have that poison pill provision on his contract, so while he'll only be making $5 and change the first year, he'll be making a lot more the following years.
The Jazz also surrender their #5 pick from this draft. This one is a hard one for Jazz fans to deal with, but the Wolves are giving up an All-NBA player. They don't come for free. What does come for free is that the Jazz will give up the rights to Ante Tomic as well. He's an asset. And he's never coming to Utah. Ever.
So the Wolves get a wing who plays at a near All-Star level, a young Big ready for the bigtime, and a Top 5 pick in this year's draft. AND they get to get rid of Kevin Love too. This is better than anything the Lakers, Knicks, Heat, or Celtics would reasonably offer. It's probably too much. Oh, and did I mention that the Wolves shed $8.2 million off their cap in this move?
.
Why Utah does this:
You can't win without a star. And the Jazz have not since they got rid of theirs in a trade (Deron Williams). Kevin Love is a star. He's not just an All-Star, but an All-NBA guy, and an Olympian. Last season he averaged 26.1 ppg, 12.5 rpg, 2.5 apg, shot 82.1 ft% (getting to the line 8.2 times a game), and made 2.5 threes a game (at a 37.6% clip). And the Jazz are essentially trading for him at the ransom of one guy who may never ever be a star, and another guy who probably will never ever be a star. He gives the Jazz that stretch ability that their offense sorely needs. A group of Derrick Favors, Kevin Love, Alec Burks, and Trey Burke is a fast, athletic group that fans will come out to watch.
Utah does eat some contracts in this deal, but do pick up two solid bench players in Luc Richard and Chase. You can't just field a team of ancient vets and super green youth. This deal improves the team defense with Luc who can defend threes and fours, and Chase adds reliable floor spacing. Chase has two years on his contract (at $5 million per), but Luc's $4.6 million expires. And well, yeah, Love's $15.7 million expires as well. He's going to be a free agent. That's why the Wolves are trading him before they just lose him (like the Jazz did with the contracts of Al Jefferson, Paul Millsap, and Mo Williams). We know he could just be a one season rental, and so does Minny. We're doing them a favor, and them some. So in addition to swapping lotto picks this year the Jazz also pick up three more second rounders (2014, 2015, 2017).
Again, if you look at the players as people you love you never ever do this trade. *Mic drop* But if you look at it as the GM game to use situations as opportunities to gain assets, this is one thing you could do. The ledger of giving up three lotto picks (Hayward, Kanter, and this year) and a second rounder (Tomic) for two lotto picks (Love and this year), and five second rounders (Mbah a Moute, Budinger, and three others) doesn't really even out.
But the Jazz also know that Hayward may be gone this off-season. Additionally, they know what Kanter is capable of, and may know more about his talents and limitations than other teams know. Furthermore, the #5 pick is likely to not be a game changing pick this year as the Top 4 people are way ahead of the fifth.
.
Challenges:
The first big challenge is getting Love to agree to go to Utah instead of a nice sunny place. He does have $15.7 million reasons to play in Utah if he is traded though. The second challenge is the sign and trade with Gordon. The third challenge is Kanter's extension. The poison pill issue almost makes sure this deal doesn't happen. Oh, and did I mention that there are 2014 draft picks being traded? Because this trade will have to happen AFTER Free Agency starts that means that these two teams are a) trading for draft picks blind, or b) have this trade planned ahead of time, and are drafting specifically for one another -- but doesn't this become some sort of tampering issue because this is a trade that happens before free agency that deals with a free agent?
It's too complicated to work. The Jazz may try a different offer that doesn't include Hayward, but Alec Burks. Or perhaps removes the wing player all together and Minny sends less back as a result? I'm not high on this trade at all. And I'm not high on Kevin Love.
Other SLC Dunkers are not high on him either.
Peter said:
"I 100% refuse to write a Kevin Love post because it would be the stupidest thing in the universe for the Jazz to consider."


"Clark disagrees, so maybe he's your author."
Clark replied in a more substantial manner:
"...it would be silly for the Jazz to trade anything of substantial worth for Kevin Love unless he was willing to convince the Jazz he would resign there next summer.

"The only thing that Peter and I don't see eye to eye on is that I believe the Jazz should at least reach out to the TWolves and in turn, Kevin Love's representation about a potential trade.

"I expect that discussion to go almost nowhere. I can't see how Love would want to come to the Jazz, but I also see no point in just assuming he won't and throwing your hands in the air and doing nothing. Inquiring about Kevin Love's interest in coming to the Jazz is Dennis Lindsey's job. And if doing that is a waste of time for Lindsey, then he's no better than his predecessor.

"So what if Kevin Love hypothetically said he did want to play with the Jazz? Well the Jazz certainly have assets to offer although they'd have to trump offers by every other team Love is interested in playing for. The Jazz do have ample cap space that would entice the Wolves to dump salary.

"This hypothetical deal would look like this assuming the Jazz get the 5th pick in the 2014 draft:

"Derrick Favors, Alec Burks, and the 5th pick in the 2014 draft for Kevin Love, Kevin Martin, and Corey Brewer."
Blah. So in part both Clark and I agree on how to start this discussion and what it may mean giving up. All of us are in agreement that we should not make a move for Love. But . . . on paper it makes sense for the Jazz going forward . . . but only if he is going to stay here.
In addition to all of this last week I was on the Phil Naessen's show again (after a hiatus) and essentially just trashed Kevin Love. He's . . . he's not our favorite player.
(My part starts at the 39:09 mark, if you don't want to listen to the entire show.)
So . . . Kevin Love is on the market. Minny says he's not, but we all know he is. He wants to go someone where, warm, and close to home. But since when do teams have to give players everything they want? (Or alternatively, the Jazz need to buy Love weekly tickets to Las Vegas during the season off-days)
What do you think?